Mongolian Cancels Plan to Allow Snow Leopard Hunt for Science
Here's proof that speaking out works! Following a plan by the Mongolian government to issue permits to kill four snow leopards (Panthera uncia) for 'scientific research,' an international outcry by conservationists prompted the government to cancel the proposed hunt.

Mongabay.com reports that well-known biologist and Vice President of the big cat conservation organization, Panthera, Dr. George Schaller, praised the decision, saying "Minister Gansukh can legitimately and proudly claim that Mongolia remains steadfast and committed to conservation efforts for snow leopards in Asia, and for that, we congratulate them."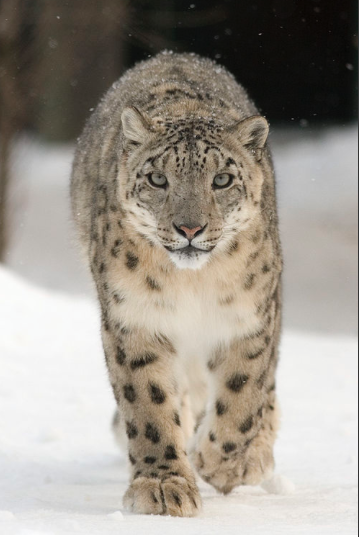 There are between 3,500-7,000 snow leopards worldwide, with about 1,200 in Mongolia. They are threatened by poaching for their skin and bones, as well as from human-wildlife conflicts and dwindling prey/food. They are considered endangered by IUCN's RedList and included under Appendix I of the Convention on International Trade in Endangered Species (CITES), which prohibits commercial trade in the animal or its parts. 
In a March 10, 2011 letter to the Hon. L. Gansukh, Mongolia's Minister of Nature, Environment and Tourism, Schaller and Dr. Tom McCarthy, Executive Director-Snow Leopard Program, Panthera, noted that Mongolia is "at the forefront of conservation efforts for snow leopards across their range in Asia." He cited that country's Snow Leopard Action Plan as a model that the other 11 snow leopard range states seek to emulate and also the collaborative, cutting-edge snow leopard research currently being conducted in South Gobi which is providing unparalleled contributions to the knowledge of the cat's ecology and biology. He further noted that no justification exists for killing snow leopards in the name of science because "every conceivable information need can now be obtained by non-lethal means thanks to advancements in research techniques such as genetics, camera traps, GPS-satellite collars, and other tools, all of which are now being used in Mongolia."
In addition to direct appeals to the government, Panthera initiated a petition requesting the proposal be reserved which was signed by nearly 3,500 individuals. Action and reason win out–and that's good new for Asia's "mountain ghosts," the snow leopards.