New Book To Be Published in 2020
The Elephants's New Shoe
A true story about an orphaned baby elephant with a severely damaged leg and the wildlife rescuer, Nick Marx, who saves his life with a special prosthetic foot, working in affiliation with the Wildlife Alliance.
To be published by Scholastic in 2020. Ariel Landy will illustrate.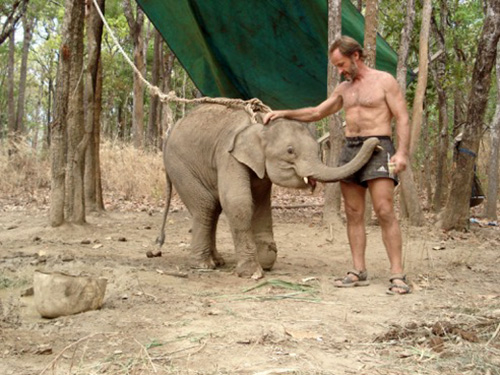 Chhouk and Nick Marx, all photos courtesy of Wildlife Alliance.